QUAKE 2
Ein Jahr nachdem das Spiel "Quake 2" seinen Siegeszug durch die PC Welt angetreten hatte, veroeffentlichte ID Software bereits den Nachfolger. Dieser brachte eine sehr viel bessere Grafik mit sich und zum ersten Mal in der Geschichte von ID Software Videosequenzen und eine richtige Story. Das Ergebnis begeisterte erneut die Spielwelt und regte Fans zur Modentwicklung an.
Quake 2 Evolved
Dieser Mod ist ein Allroundmod fuer das gute, alte "Quake 2". So ist das Ziel dieses Mods dem Spiel Per Pixel Lighting and Shadowing, Fragment And Vertex Programs, High Resolution Textures and Models, und eine fortgeschrittene Version des Doom 3 Shader Systems hinzuzufuegen. Da soviele Ziele natuerlich auch viel Zeit benoetigen, ist das Projekt noch laengst nicht fertig und wird staendig aktualisiert. So sind bisher nur einige Models verbessert und von den Gegnermodels noch kein einzigstes, aber das soll alles bald folgen. Unbedingt saugen!
Quake 2 Evolved Download
http://rapidshare.com/files/84076901/Q2_Hi...Textures.7z.001
HighRes Texturepack Part 1
http://rapidshare.com/files/84090602/Q2_Hi...Textures.7z.002
HighRes Texturepack Part 2
http://files.filefront.com/Quake+2+Texture...;/fileinfo.html
HighRes Texturepack (Both Parts Together)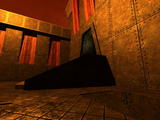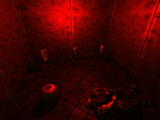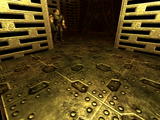 ACHTUNG : Die Screenshots 2 - 5 stammen von einem Ende 2006 angekuendigten Texturpack, von daher weiss ich nicht ob diese bereits in der aktuellen Version enthalten sind. Einfach mal testen!